Organization Consulting
Aligning resources, stakeholders, operations, and energy towards a common vision is the challenge of organizations large and small. Doing so competitively in the global marketplace requires trusted advisors who support you.
Be prepared for the changes of tomorrow and implement custom-tailored programs and projects to meet your mission.
Leadership Development
Organizations thrive when leadership has the knowledge, skills, and experience to launch towards strategic goals, navigate the ever-changing global environment, and influence stakeholders.
Arm your leadership team with the necessary tools to deliver results.
Theory and Research
Gaining from proven theories, models, and scientific research on how to be an effective leader, profitable manager, or team facilitator is a vital step to propel your organization or career forward.
Review our articles and social-media posts for relevant, understandable, and practical research reviews and articles.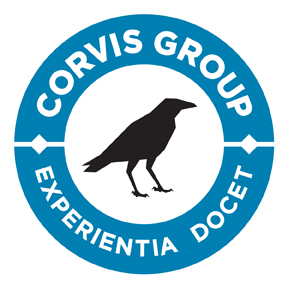 Responsive Support
Here when you need us most, we are ready to help you respond to your toughest organizational challenges.
Available
There when you need us most, whether at your next board meeting in Omaha, on a global teleconference, or meeting with staff in Sydney.
Lasting Results
Beyond fads, you need services that provide lasting results that impact business trends, not react to them.
Our Latest Articles and Research
Learn more about organizational leadership, management, and change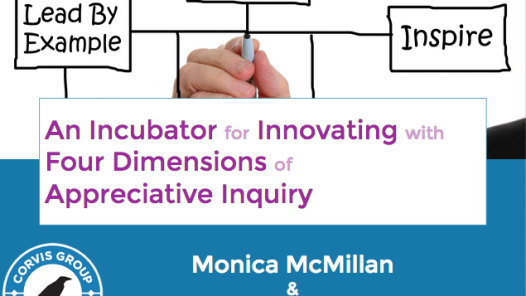 This past Friday, a colleague, Monica, and I co-presented at the Chesapeake Bay Organization Development Network's annual...
What People Are Saying About Corvis Group
Testimonials
Life is filled with opportunities and challenges. Having someone like Ross Gruebel on your side is like having a great guide: he helps illuminate the journey, assists you in choosing the best paths, and always encourages you to be ready with the right tools. From my coaching experience, I clarified my personal mission, vision, and goals which enabled me to be a more confident professional and person. I am incredibly grateful to my coach and for our time together.

An international non-profit leader said we were, "…able to facilitate difficult discussions between group members in an open environment; made us feel able to address issues that before felt closed or unobtainable."